Gavin Roskamp: A Life in Tech and a Legacy in Stone
Gavin's story is a powerful reminder of the impact a person can make in a short span of time. A technology enthusiast with a love for music and a heart full of passion, Gavin remains a shining example of living each day to its fullest.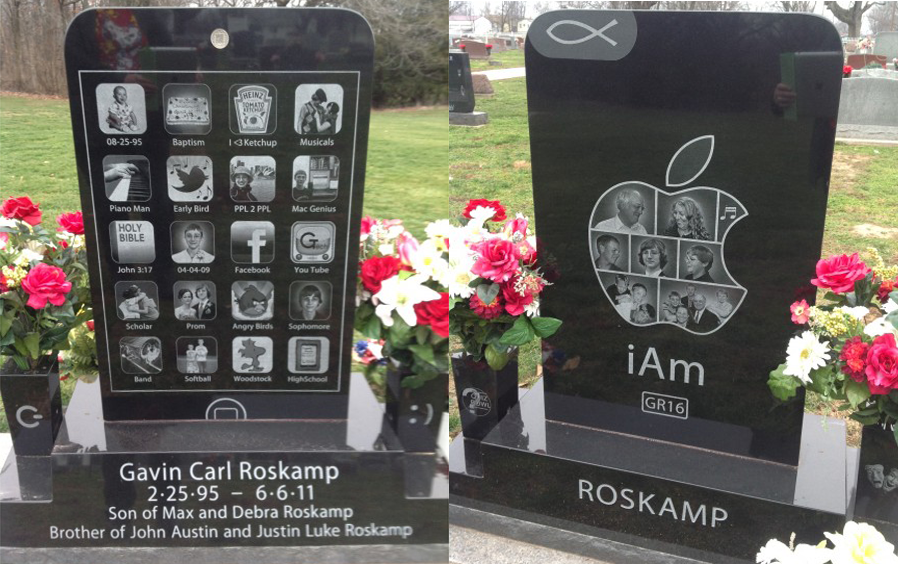 Gavin Carl Roskamp was a young man, an achiever, a digital native, a music enthusiast, and a beloved member of his family and community. His journey, tragically cut short at the age of 16 in 2011, became a testament to his passion and enthusiasm for technology. It is not every day that someone's legacy is immortalized in an unconventional headstone, especially one that resembles an Apple iPod Touch, but for Gavin, it was a perfect representation of who he was.
Born on February 25, 1995, in Quincy, Illinois, Gavin was a son of Max Leon Roskamp and Debra Marie Casady. He grew up with two brothers, John Austin and Justin Luke Roskamp, in the small town of Sutter. As a child, he actively participated in his community, notably as the secretary for the Youth Fellowship at the Bethany United Church of Christ, Tioga, Illinois.
Gavin's musical talents were notable and impressive. He was a member of the Early Bird Chorus at school. As a trombonist, he was in high demand, earning the first chair position in the State FFA Band in 2010 and being selected again in 2011. He was also selected to the West Central Conference (of Illinois) Honor Band in both his years of high school and held the first chair in the Nauvoo Community Band.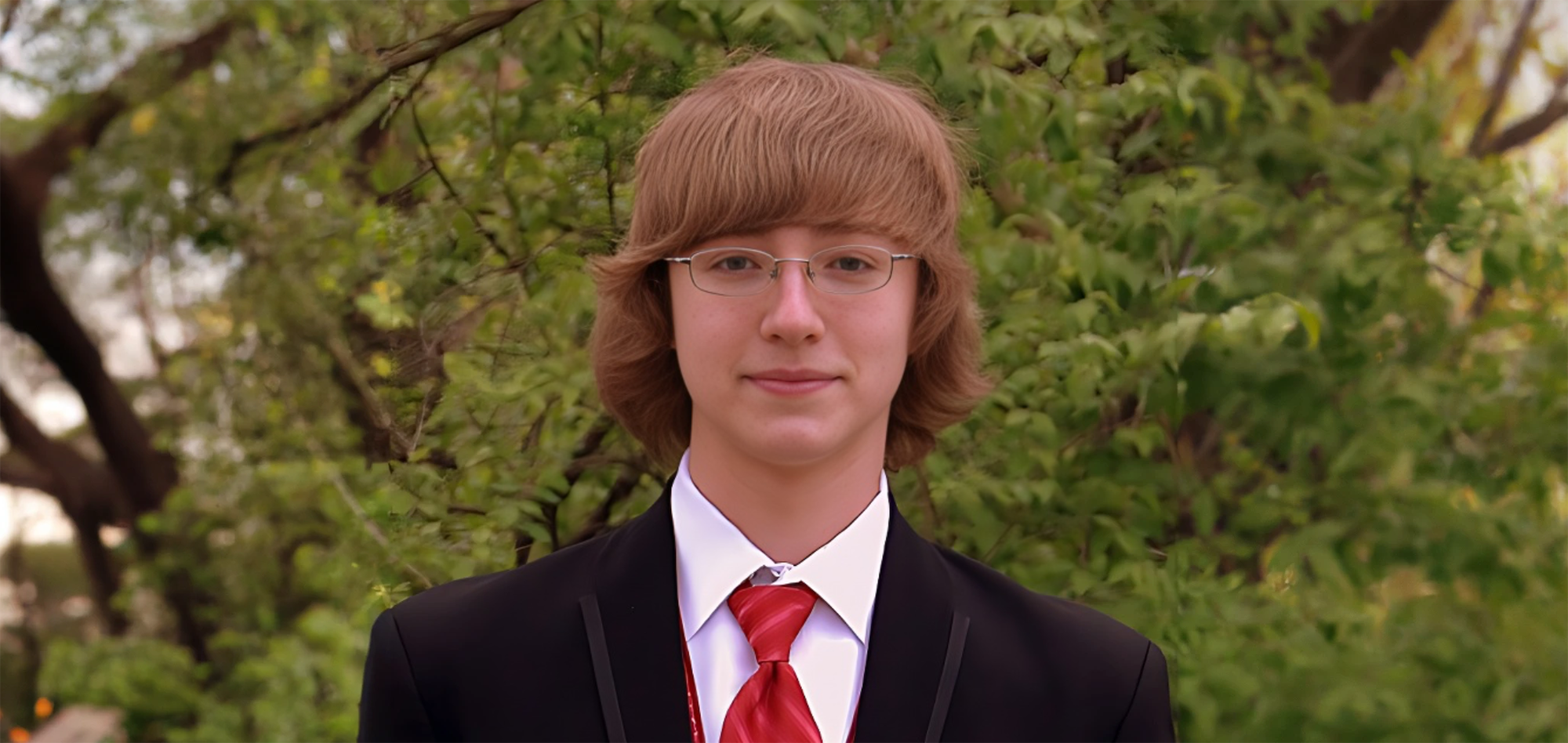 His musical prowess wasn't limited to group performances. At solo and ensemble contests, Gavin consistently earned superior awards in both vocal and instrumental categories. His accomplishments significantly contributed to the Warsaw High School bands' recognition in the State Elite 8. His natural gift for music was most evident when he played the piano. Gavin could play anything by ear, demonstrating a level of proficiency and innate understanding of music that set him apart.
In addition to performing, Gavin showed a flair for musical theatre. Since kindergarten, he had taken part in the Warsaw High School and Nauvoo-Colusa Junior High musicals. He played a lead role during his freshman year and later served as an accompanist for a Warsaw High School musical.
Gavin's musical achievements were a testament to his dedication, talent, and love for the art form. His contributions enriched his school's musical groups, and his personal performances left an indelible mark on everyone who had the pleasure of listening to him.
At the young age of 12, Gavin had the unique opportunity to tour Australia as a part of the People to People Student Ambassador Program. His journey was a transformative experience, sparking his curiosity and instilling in him a deep sense of global connection. Upon his return, he enthusiastically shared his experiences and insights, engaging church and civic organizations with detailed PowerPoint presentations that underscored his journey.
Gavin's affinity for technology was a defining trait, showcased through his adeptness at computer problem-solving and his plans to major in computer science at Western Illinois University post-high school. He documented his life via Twitter and maintained a popular YouTube channel, both platforms reflecting his passion for digital technology and providing a vibrant window into his daily experiences and tech insights.
In addition to his music and technology pursuits, Gavin also stood out academically. He was an exceptional student, maintaining a 4.0 GPA throughout his sophomore year at Warsaw High School. This demonstrated his diligent work ethic and commitment to learning. Furthermore, he was a member of the school's Quiz Bowl Team, where he exercised his quick wit and extensive knowledge. Gavin's academic accomplishments went hand in hand with his passions, painting a picture of a well-rounded and dedicated young man.
Tragically, the life of this remarkable young man was abruptly ended in a devastating accident on June 6, 2011. Gavin, alongside 18-year-old Kathlina "Kathy" Reinig and three other friends, ventured into an area popular among local teens for 'hill-hopping'. This risky activity, reminiscent of the airborne car scenes from the 1968 classic film Bullitt featuring Steve McQueen, involved using steeply graded hills as launch ramps for their cars. The incident occurred on a remote country road near Carthage, Illinois. Kathy, who was driving, lost control of the vehicle as it crested a hill, causing the car to roll several times before it struck a tree. Skid marks, grim reminders of the event, were still visible on the road long after the accident scene was cleared.

Gavin and Kathy were pronounced dead at the scene, which sent a shockwave through the community. It left his friends, like Cody Smith, grappling with the harsh reality of losing their companions in such a tragic way. "It's not easy knowing that two of your friends died doing something everybody has done," Smith confessed. Another friend, Latisha Miller, expressed her heartbreak saying, "We were all happy, but now it's just not going to be the same. I'm so shaken up about it." Yet, despite the tragedy, the memory of Gavin—vibrant, full of life, and excited for the future—continues to live on in the hearts of those who knew him.
Gavin's passion for life and impact on others is evident in the choice of his unique headstone. Created by Harrison Monuments, it replicates an iPod Touch, complete with a docking station, commemorating different milestones in his life. Gavin's mother, Debra Roskamp, explained that it was an opportunity to reflect on the technology that was crucial to Gavin's life. For a young man who found Steve Jobs to be a tremendous influence, an iPod seemed to be the most fitting tribute.
Charlie Martin, the lead designer for the project at Harrison Monuments, mentioned that the monument intended to expand the 'dash' that represented Gavin's life – "Here's when you're born, and here's when you died, and it's not about that. It's about what happened in the middle."
The headstone also featured a QR code that, when scanned, would take visitors to a website dedicated to Gavin's interests and life. It symbolized Gavin's enthusiasm for technology and his footprint in the digital world, ensuring that visitors could learn more about him and his passions.
Gavin's story is a powerful reminder of the impact a person can make in a short span of time. A technology enthusiast with a love for music and a heart full of passion, Gavin remains a shining example of living each day to its fullest. He left behind a legacy, not only through his love for technology, reflected in his iPod headstone, but through his spirit of kindness and love for life. His unique memorial is a testament to his life, capturing his love for technology, music, and the precious moments he shared with his family and friends.
In the end, Gavin's life serves as an inspiration, reminding us to embrace our passions and live our days fully, just as he did.