The Disappearance of Michael Dillard
Michael Dillard, a 15-year-old boy from West Virginia, mysteriously disappeared on January 12, 2018, after a minor disagreement with his mother. He ran off into a heavily wooded area, leaving behind his phone and only carrying $2. Despite extensive search efforts, Michael was not located.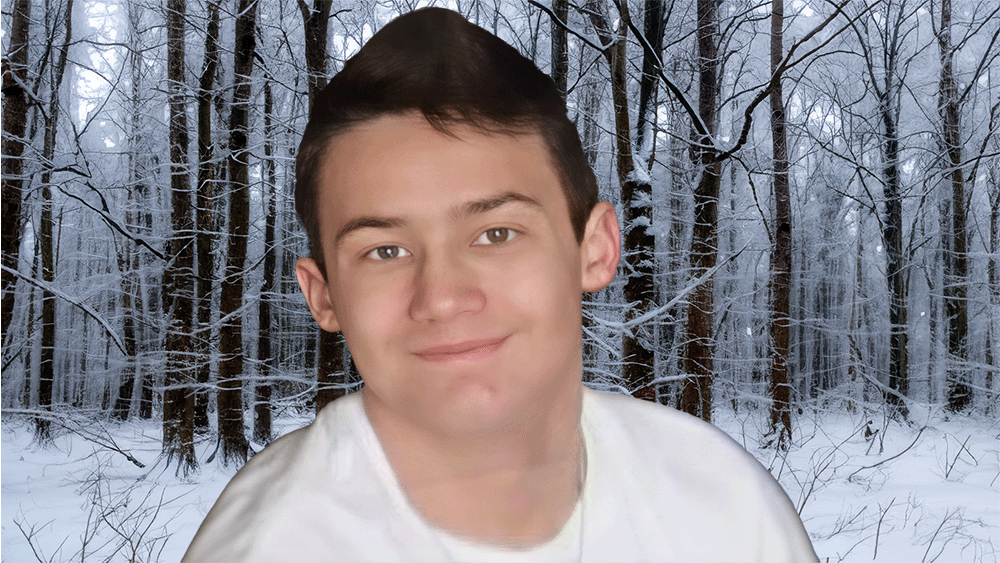 On January 12, 2018, a vibrant and beloved 15-year-old boy named Michael Allen Dillard from West Virginia mysteriously disappeared. Born on December 13, 2002, Michael was known for his lively character and strong family ties. His sudden absence has left his family and investigators in a state of confusion and urgency for answers.
Michael lived in Calvin, West Virginia, near the intersection of Tioga Rd & Little Beaver Rd, with his adoptive parents who had taken him in when he was just 4 years old. His older sister, Brittany Craft, who lived nearby, was one of his closest friends. Michael was remembered by his family as a "sweet, funny, loving, and silly" kid with a bright future. However, life wasn't always easy for Michael.
He battled with severe depression, an illness so debilitating that he had previously spent almost a year in a hospital that catered to children and adolescents with mental health problems.
As Michael entered his teenage years, his sister noticed a change in his behavior. In February 2017, less than a year before he went missing, he wrote a suicide note. His mother discovered the note and immediately sought professional help. The counselor advised a visit to the emergency room, leading to Michael's hospitalization for a few days. Upon his return home, he harmed himself and was readmitted to the hospital. From there, he was transferred to a long-term residential program for teenagers struggling with suicidal thoughts and self-harm. He remained in this program until December 19, 2017.
Winter break for school didn't start until December 22, but it seems that Michael began his break immediately after being discharged from the program. His sister mentioned that he was bored during this time as they were snowed in for several days. He was looking forward to returning to Nicholas County High School, which was set to reopen on January 2, 2018. However, due to weather conditions and heating issues at the school, he only resumed school on January 9th, just three days before he went missing.
Despite his challenges, Michael was reportedly making progress in managing his mental health and seemed to be doing better at the time he disappeared.
On the day he went missing, Michael and his mother visited his sister, Brittany. Brittany observed that Michael seemed off during the visit, which was quite different from his mood two days prior when he had described having "the best day of his life."
After the visit, Michael helped his mother unload wood stove pellets from her car at home. A minor disagreement arose when Michael attempted to carry two 40-pound bags of pellets at once, which his mother feared could cause him injury. Despite her concern, he went back to the car and fetched two more bags. When his mother reiterated her warning, Michael abruptly dropped the bags, declared, "I'm not gonna listen to you!" and ran off behind the house. This incident occurred at 5:00 pm on January 12, marking the last time anyone saw him.
His mother continued unloading the pellets before attempting to locate Michael, giving him some time to cool off. When she inquired about his whereabouts with other family members, they reported not having seen him, and the search for Michael began.
Michael ran off into a heavily wooded area behind the house. He had only $2 and had left his phone and eyeglasses at home. When he was last seen, he was dressed in an orange or rust-colored jacket, a maroon t-shirt, and a black tank top. He was also wearing jeans, black and red socks featuring the comic book character Deadpool, red shoes, and a distinctive three-inch silver cross necklace on a chain resembling a dog tag. Without his glasses his vision would be severely impaired.
Despite immediate search efforts by his family and local law enforcement, Michael was not located. A neighbor claimed to have seen Michael walking along Tioga Road in Craigsville, WV, but this sighting has not been officially confirmed.
The search efforts faced significant challenges due to a storm that swept through the area on the evening of Michael's disappearance. Initially, it was a rainstorm that rapidly intensified into a winter storm, leading to heavy snowfall and poor visibility. Although historical weather data for January 12 and 13 doesn't fully corroborate the account of a severe winter storm, the conditions were undeniably cold and wet, posing a serious risk to anyone exposed to the elements. The search operation resumed the following morning. Despite the deployment of dive teams, search crews, bloodhounds, and helicopters, Michael remained missing.
About a week and a half after Michael's disappearance, his orange jacket was found approximately 300 yards from his home. Interestingly, it was Michael's dog that found the jacket in an area that had already been searched. This area, a sort of junkyard with many abandoned cars, was in a different direction from where the search dogs had initially headed. The jacket was in good condition, leading to questions about how it ended up there. After the jacket was found, family members searched all the cars in the area in case Michael had sought shelter in one of them, but they found nothing. It's possible that the jacket was overlooked during the initial search because it was covered in snow.
One theory suggests that Michael, potentially experiencing the onset of hypothermia, may have discarded his jacket. This behavior is often observed in hypothermia victims due to a phenomenon known as "paradoxical undressing." As hypothermia progresses, victims can experience a sudden and irrational sensation of overheating. This leads them to remove their clothes, further exposing them to the cold and accelerating the hypothermic process.
In addition to paradoxical undressing, hypothermia can also induce a behavior known as "terminal burrowing behavior" or simply "burrowing." This is a primal instinct observed in animals and humans alike, where the individual seeks out a confined, enclosed space, similar to how an animal might burrow into a hole when it's dying. This behavior is thought to be a last-ditch survival mechanism, an attempt to conserve remaining body heat.
In the case of Michael, if he was indeed suffering from hypothermia and exhibited burrowing behavior, it could have led him to seek shelter in a secluded or hidden area. This would make it significantly more challenging for search teams to locate him, potentially explaining why he remained missing despite extensive search efforts.
A review of the phone Michael left behind didn't reveal any unusual activity that might suggest he was planning to run away or commit suicide. His sister described him as very impulsive, doubting that he would have premeditatedly stashed a bag in the woods. She suggested it was possible he might have impulsively hitched a ride with a passing car, but she didn't believe he could live undetected without assistance.
His sister speculated that he might have ventured to an area about a mile from their home, commonly used by trucks as a waiting point near two industrial sites, and hitched a ride. The spot where his jacket was discovered aligns with the route to this makeshift truck stop. Signs were strategically placed in the vicinity with the hope that if a truck driver had indeed given him a lift, they might notice the sign and reach out to the police. Regrettably, no one stepped forward with information.
Interviews with Michael's classmates revealed some odd behavior on the day he disappeared. He was seen pouring water on his backpack for no apparent reason and trying to board the wrong bus home. He also mentioned going to see his dad, despite his biological father having passed away years ago. His backpack was found at school, but it was empty and offered no clues.
There was hope that the spring thaw might reveal more clues, but no additional evidence was ever found.
In the months following Michael's disappearance, several people reported possible sightings, but none of these leads could be confirmed or were cases of mistaken identity.
The family enlisted the help of a private investigator, John Bonazzo, a retired West Virginia State Trooper. Bonazzo took on the case pro-bono and even offered a personal reward of $3,000. He described this as the most puzzling missing persons case he'd ever encountered due to the complete lack of evidence or credible leads. He firmly believes that Michael didn't premeditate his disappearance, suggesting the argument over carrying the wood pellets was indicative of an impulsive act. Bonazzo pointed out that most juvenile runaways plan their escape, and if Michael had arranged to meet someone, he likely would have taken his phone or another communication device. While he doesn't think Michael's disappearance was planned, he doesn't rule out the possibility that Michael was picked up by someone. He also doubts that a troubled teenager like Michael could blend into a new environment without being noticed.
More than five years have passed since Michael's disappearance, and his case remains unsolved. Michael is described as a Caucasian male with brown hair and hazel eyes. He was 5'5" tall and weighed around 133 lbs at the time of his disappearance. Today, he would be 20 years old.
The questions surrounding what happened to Michael Dillard on the night he ran from his house remain unanswered. Did he fall victim to the harsh elements? Was he picked up by a passing motorist? Was his disappearance premeditated? Is he still alive? These questions haunt his family, who are desperate for answers.
The search for Michael continues, with a $3,000 reward offered for information leading to his safe return. If you have any information, please contact the West Virginia State Police at (304) 872-0800, the National Center for Missing & Exploited Children at (800) THE-LOST (843-5678), or Private Investigator John Bonazzo at (304) 415-8920.