Lost in Newfoundland: The Disappearance of William Oberkiser
Indiana hunter William Oberkiser ventured into Newfoundland's wild terrain seeking big game but mysteriously vanished. Despite exhaustive search efforts by locals, he remains missing. As the landscapes remain silent, his family grapples with haunting questions and the pain of an unresolved loss.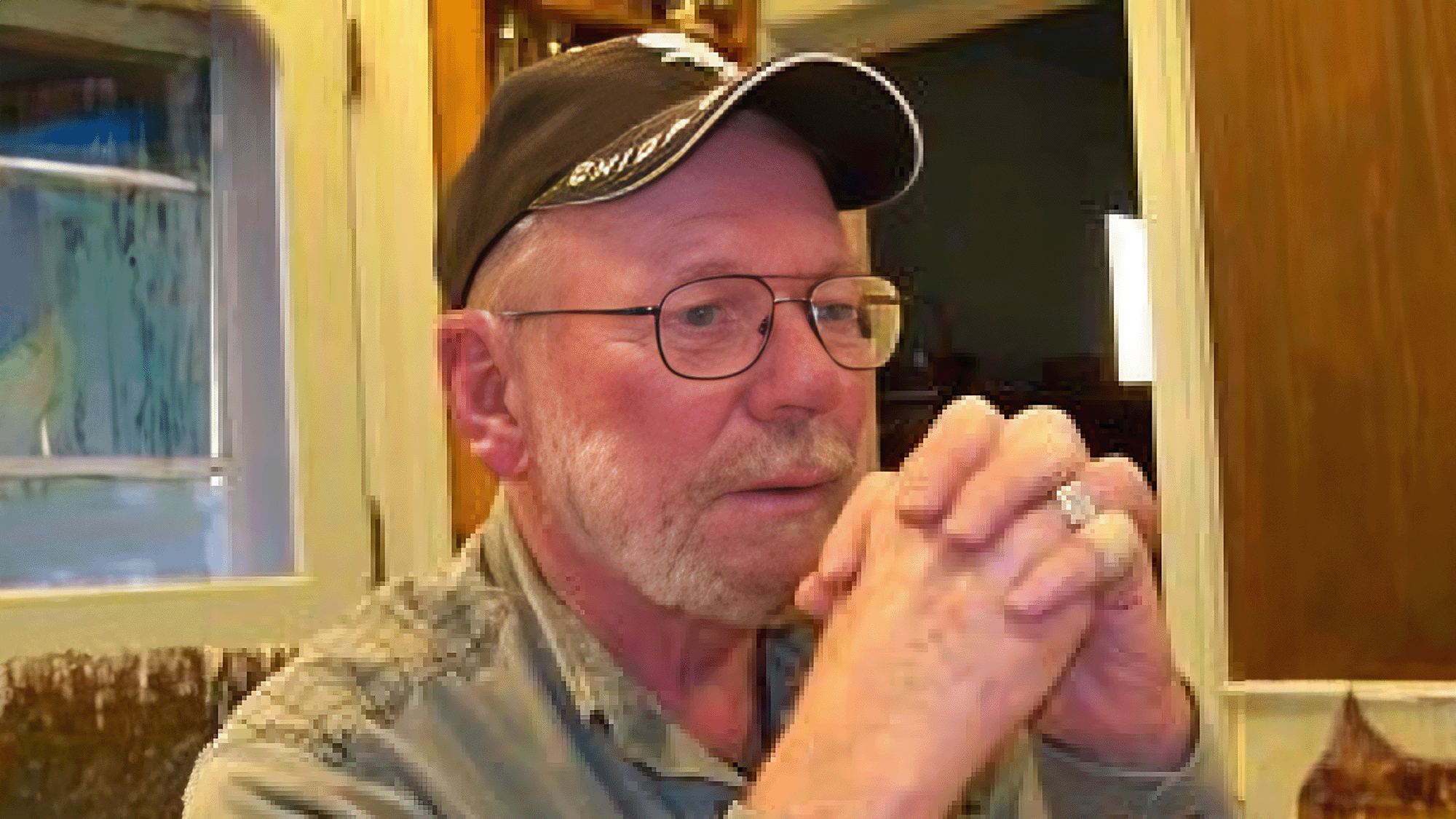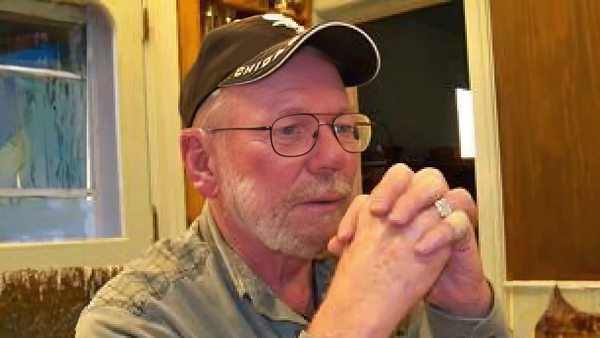 In the vast landscapes of Newfoundland, Canada, beauty and mysteries coexist. From the sight of majestic moose threading dense forests to whales leaping off rugged shores, the region holds many tales. Yet, in October 2011, a new story emerged – the perplexing disappearance of William Lawrence "Obie" Oberkiser, a seasoned hunter from Big Turkey Lake, Indiana.
"Obie", as he was affectionately called, was born on January 8, 1946, in Fort Wayne, Indiana, to Earl Rex and Mary Ann (Benner) Oberkiser. He grew up in Fort Wayne, graduating from South Side High School, and went on to serve in the National Guard. Professionally, he committed 40 years to the Indiana Michigan Power Company, retiring after a dedicated tenure.
Outside of work, William's world was filled with familial ties. Settled in Big Turkey Lake after retirement, he was the loving father to Brian, Tanya, and Leslie and the doting grandfather to seven. Tanya's stories of their shared times, especially memories of them queuing for hours to get Chicago Bears autographs, captured the essence of his dedication, not just as a fan but as a father.
While his family life had its moments of joy and challenges – like his past marriage to Louan Wisthoff, the mother of his children, which ended in divorce – the bonds remained strong.
William's passion wasn't limited to family; he was a respected figure in the hunting community. A testament to his skills was winning the Boone and Crockett Club's esteemed Big Game Award in 2008. To him, hunting wasn't just a pastime; it was a calling.
Despite all the admiration and accomplishments surrounding William Oberkiser, the mysterious events of October 2011 would become an indelible part of his story. This wasn't just any hunting trip for Oberkiser—it morphed into a heart-wrenching tale filled with suspense, leaving a community searching for answers and a family grappling with an unresolved legacy.
Newfoundland, with its wild and rugged terrain, had long captivated Oberkiser. It wasn't his first dance with the wild – his past expeditions saw him honored with the Boone and Crockett Club's esteemed Big Game Award in 2008 for a black bear he hunted on the Buchans Plateau. Yet, October 2011 was different. What started as a routine journey soon spiraled into a lingering mystery that his family still grapples with today.
Brian, Oberkiser's son, acknowledged that while his father was an adept hunter familiar with diverse terrains, he was most at home in Indiana's landscapes. The thick forests of Newfoundland, though not entirely foreign (having been to the region about six times before), presented unique challenges. One of those trips was even undertaken solo. For this trip the costs of the expedition dissuaded potential partners so he once again headed to the island alone. Brian expressed that this particular trip was planned to be his father's last hunting sojourn to Newfoundland.
Setting off on Wednesday, October 5, Oberkiser began his extensive journey from Big Turkey Lake, Indiana. The 1800 miles ahead can be likened to the stretch from Boston to Phoenix—not a short drive, but a path he'd treaded before. Driving his trusty gray Ford F150, he journeyed with the assurance of one who knew his way.
However, concern loomed when the last confirmed communication anyone had with Oberkiser was on Thursday night, October 6, during a conversation with his father. As the days passed with no word from him, anxiety grew. It was uncharacteristic of him to go silent. By Tuesday, October 11, with still no word from Oberkiser, the worried family reported him missing to Newfoundland authorities.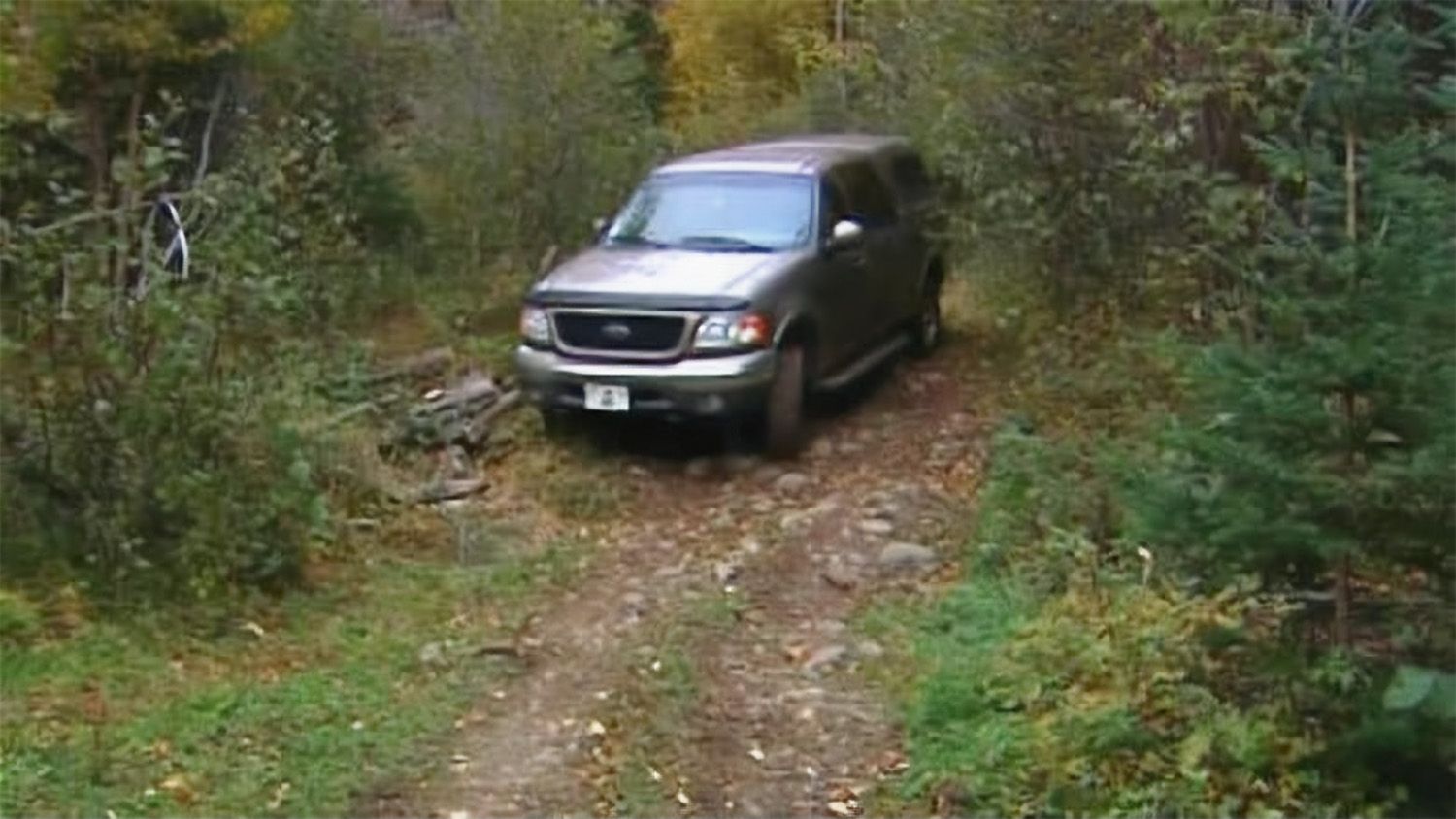 To the family's surprise, the last confirmed sighting of Oberkiser was on Sunday, October 9, when he was observed leaving the Newfoundland ferry. Later that same day, his truck was found in a remote wooded location about nine miles from the Trans-Canada Highway's main route, on Bottom Brook Road. The truck was stuck, having been high-centered on a stump. The discovery scene was perplexing: the vehicle was locked, with personal belongings, hearing aids, and even Oberkiser's firearms inside, as if patiently waiting for him.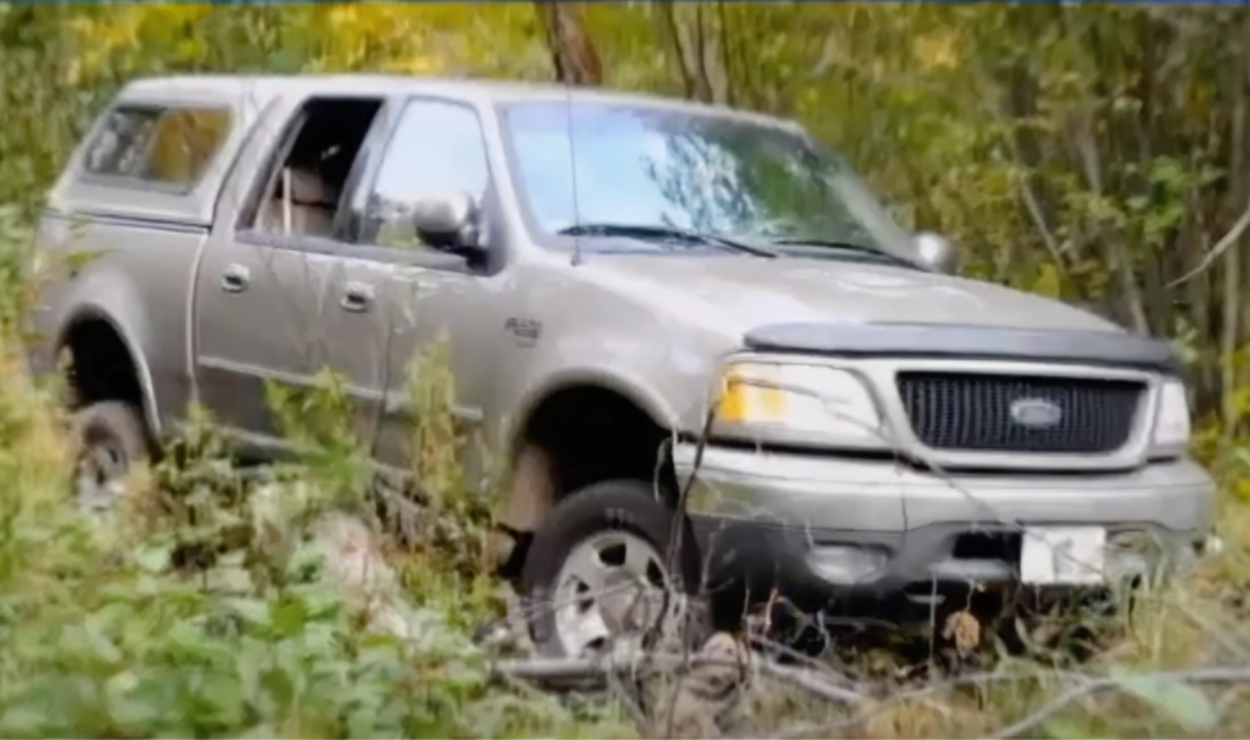 It's likely that William set out from North Sydney, Nova Scotia, on the ferry to Port aux Basques, Newfoundland just before midnight on Saturday, October 8. Based on this timeline, he would have disembarked by 7:30 AM on Sunday and hit the road by 8:00 AM. By late morning, say 10:00 AM to 11:00 AM, he would have navigated the Trans-Canada Highway and turned onto Bottom Brook Road. The road conditions changed after about three miles of gravel, giving way to a challenging 10-mile segment that seemed more appropriate for ATVs than trucks. Given the difficult terrain, and if William maintained a steady pace, it's reasonable to assume his truck got stuck sometime after 2:00 PM. This estimation might be leaning on the cautious side regarding travel time. Sunset in the area was at 6:45 PM NDT, but the surrounding mountains likely cast shadows, plunging some areas into darkness by 4:30 PM. The truck's remote location makes its same-day discovery remarkable. The ongoing hunting season might have brought more activity to the area, and the site where the truck was found is known for a high density of moose, as indicated on a government hunting map.
By the time the family formally reported William as missing, an initial search was already in progress due to the peculiar situation of the deserted truck.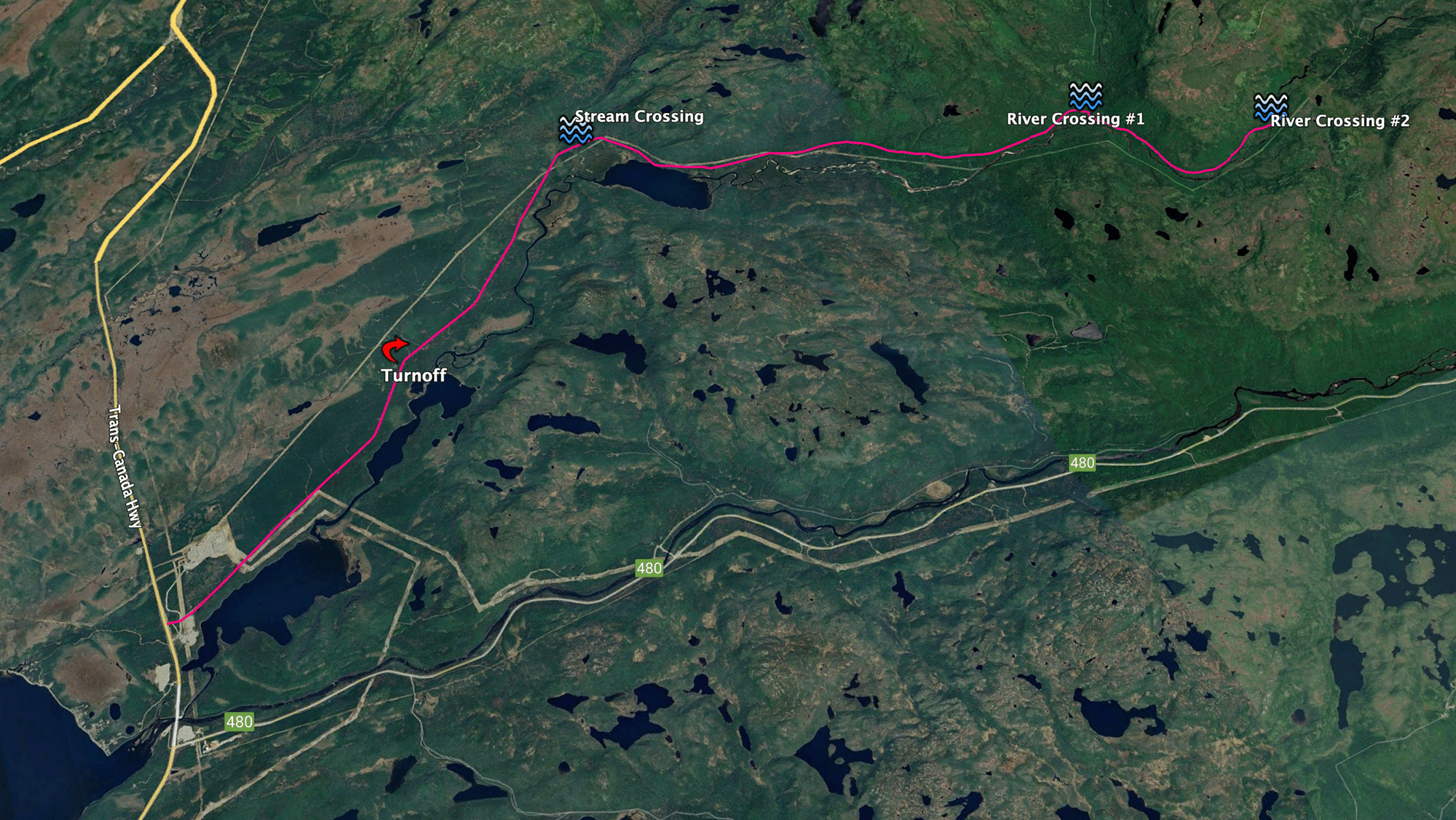 William Oberkiser's gray Ford F150 was found in a remote spot on Bottom Brook Road, about nine miles from the primary Trans-Canada Highway. The route he took, which baffled both his family and the locals, started as a two-lane gravel road. Yet, after traveling three miles, Oberkiser shifted to a barely navigable, overgrown trail. Even with the trail's demanding conditions, he drove an additional ten miles, crossing two rivers and a stream, before a stump stopped his truck. The Royal Canadian Mounted Police (RCMP) struggled to approach the truck with their four-wheel police vehicles due to its isolated location. Retrieving Oberkiser's F150 demanded specialized equipment, including a unique tow truck and chainsaws. Why the seasoned hunter chose such a difficult path, deviating from his usual route to the Buchans area hunting camp, remains an enigma. Based on the provided descriptions and imagery analysis, it's probable that the vehicle was found around 48°31'43.7"N 58°02'35.4"W, near the second river crossing.
The location of the truck on Bottom Brook Road puzzled many, including Oberkiser's son Brian. The more straightforward route for his journey would have been via the Burgeo Road (Route 480). Brian pondered whether his father might have been exploring a new part of the region, but confessed, "Really, nobody can figure that out." A local asked, "Lord, b'y, why would anyone take that way?" when discussing the situation.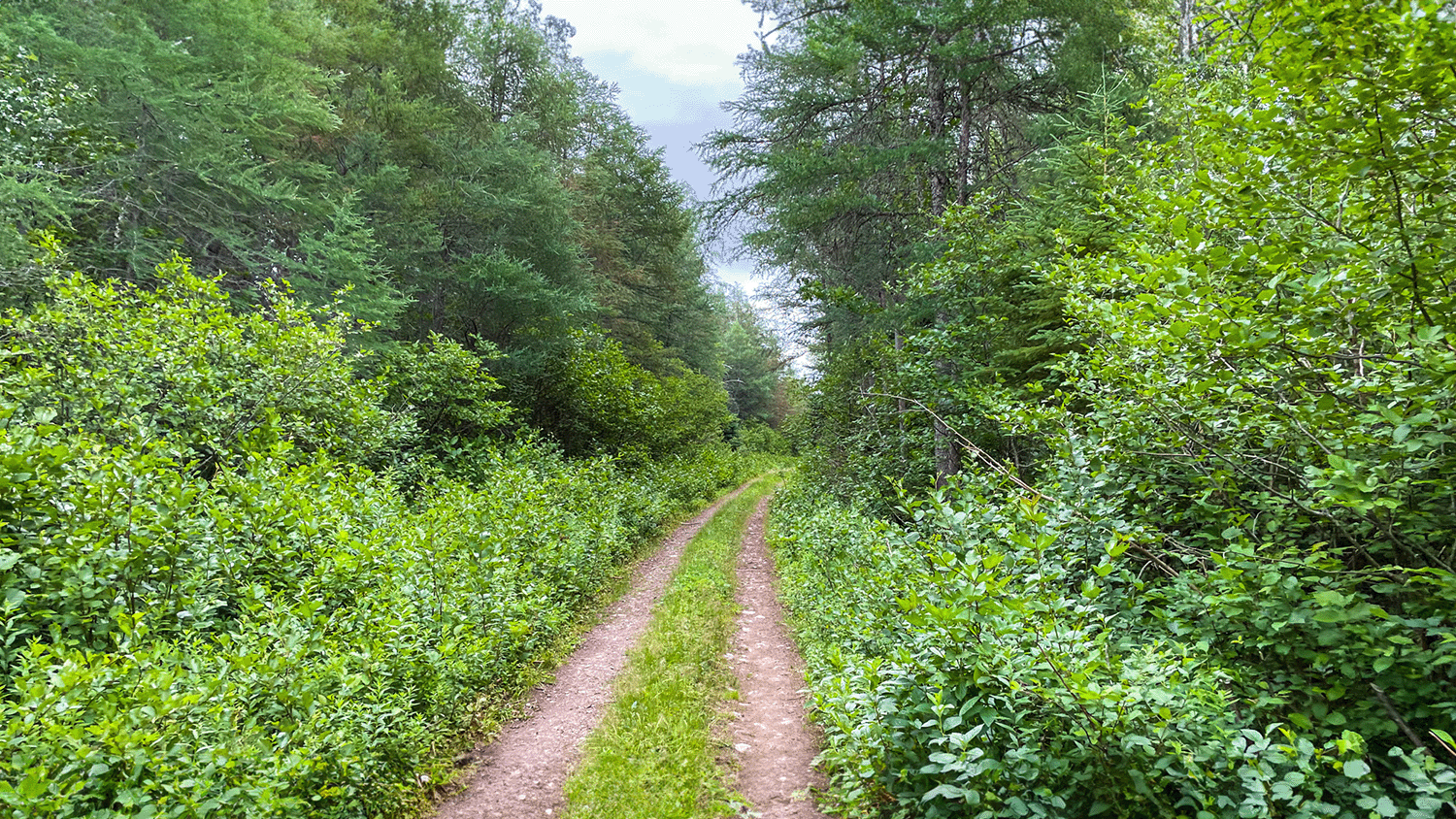 A potential reason for William's unusual route might be his reliance on a misleading or malfunctioning GPS. This theory is underscored by several reported incidents where individuals were led astray due to GPS errors. For instance, a Belgian woman was directed on an unexpected 900-mile detour across Europe by her GPS, instead of her intended 90-mile journey. The tragic Kim family incident in 2006 saw James Kim and his family stranded on a desolate snowbound road in Oregon after adhering to GPS guidance, culminating in heartbreaking consequences. Similarly, in 2012, a van in Switzerland was misguided by its GPS, directing it up a precarious footpath towards a mountain summit. Such episodes serve as stark reminders of the risks of solely depending on GPS devices without cross-referencing traditional maps or employing common sense. In light of these cases, it's conceivable that William was unintentionally diverted by his GPS, leading to his unanticipated and tragic misadventure.
The Oberkiser family's distress deepened with each passing day. As Tanya, William's daughter, along with the rest of the family, scoured for answers, the weight of uncertainty became unbearable. Oberkiser's ex-wife, Louan Wisthoff, despite the emotional toll, actively assisted in coordinating family arrangements to stay closer to the search operations.
With tireless efforts from the Royal Canadian Mounted Police (RCMP), the Royal Newfoundland Constabulary (RNC), and the Stephenville-Kippens-Port au Port and Barachois Brook Volunteer Search and Rescue teams, hope remained a constant for the family. Their collective desire was for William, a seasoned hunter and beloved family member, to return home.
However, by Friday, October 14th, anxiety reached a crescendo. Six days had elapsed without any sign of William, and the once-promising aerial search efforts had yielded no results. Recognizing the grim reality, search coordinators transitioned from a rescue to a recovery operation. While there was a planned shift to intensified ground searches, impending storm forecasts halted all efforts, casting a further shadow on the family's already dwindling hopes.
Saturday brought with it an unsettling calm. The urgency that pervaded the previous days was momentarily stilled, only to be disrupted by the hushed murmurs of the impending storm. The weather rendered any meaningful search efforts fruitless. Both the locals and the Oberkiser family spent the day in nervous anticipation, longing for favorable weather and some positive news.
By Sunday, the storm clouds began to dissipate, enabling search teams to once again traverse the thick forest. With every step, they carried a renewed sense of purpose. With assistance from local community groups, no stone remained unturned, no hideout unchecked, yet William continued to evade discovery.
Monday's dawn saw a continued but reduced search effort. The once teeming search operation now seemed more measured, though its intent remained undiminished.
By Tuesday, a harsh reality began to manifest. The once expansive search had been significantly scaled back. However, in the face of mounting despair, the family's resolve never wavered. Louan, alongside Tanya, hastened to organize their trip to Newfoundland by securing passports and airline tickets.
The silence of Wednesday was palpable, with both the emotional and physical toll evident on all involved. Without significant leads, tensions were high, but the determination to find William persisted.
However, on Thursday, a glimmer of hope emerged. Reports from local hunters, claiming to have heard a distant voice the evening prior, breathed new life into the search. The woods were once again abuzz with the hum of helicopters and the renewed vigor of search teams. As the Oberkiser siblings prepared to make their way to Newfoundland, there was a tangible sense of cautious optimism in the air. Tanya expressed her deep wish, saying, "If he's not found alive, we hope he can still be found so that we can give dad a decent burial." Regrettably, it seems that wish went unfulfilled.
This poignant saga, regrettably, culminates with Brian and Tanya's impending trip to Newfoundland and the re-energized search, spurred by the hunters' reports. While subsequent details are limited, social media posts allude to a memorial service for William at the Allen County Fairgrounds on November 19, 2011. Intriguingly, despite the ambiguities surrounding his exact date of passing, William's death was formally registered as October 9, 2011, suggesting he might have survived for several days thereafter. Tragically, the public acknowledgment of William's passing wasn't made until November 8, 2013, coinciding with his father's death, who sadly left this world without any clarity on his son's disappearance.
The window of opportunity to find William Oberkiser alive in the rugged interior of Newfoundland was narrow. Given the harsh and unpredictable weather conditions of Newfoundland, especially during October, every hour was crucial. With temperatures dropping to as low as 25°F overnight, hypothermia becomes a real threat, especially for someone exposed to the elements without adequate shelter or supplies. Though William was an experienced outdoorsman, the conditions could quickly become dire. Considering the timeline, he was unaccounted for by October 9, 2011, and with the overnight lows and challenges presented by the environment, it is probable that he could not have survived beyond a few days. By the time the search was deemed "recovery in nature" on October 14, the harsh reality was that William was likely no longer alive, despite the lingering hope of his family and the search teams.
The mystery surrounding William Oberkiser's disappearance offers a somber reminder of the perils that can lurk on what begins as a routine hunting trip. As we look back, there are several pointers from this story that can serve as lessons for future adventurers:
Regular Communication: Ensuring regular contact with family or friends when traveling remotely is essential. By checking in daily or setting predetermined times for contact, any delays or failures to report can be red flags, potentially hastening rescue efforts.
Research Road Conditions: Before setting out, one must research the road conditions and the weather, familiarizing oneself with the terrains and potential challenges.
Trust Your Instincts: If something seems off or a path seems unusually treacherous, it's crucial to trust one's instincts and turn back. The woods of Newfoundland, though breathtaking, can be deceptive in their serenity.
Stay with Your Vehicle: In the unfortunate event of getting stranded, a vehicle not only offers shelter but also becomes an easily identifiable location for search teams. Walking away increases the risk of exposure and makes locating an individual far more challenging.
Always Be Prepared: Even if one is familiar with the terrain, packing extra provisions, water, warm clothing, a flare, a whistle, and a torch can make all the difference.
Inform Someone of Your Route: Letting someone know of your intended path and expected return time can provide rescuers with critical information if something goes wrong.
Use Technology: Modern devices, like satellite phones or GPS trackers, can function even in remote areas and can be invaluable in emergencies.
Self-awareness and Training: Understanding one's limits and having basic wilderness survival knowledge can be the difference between life and death in crisis scenarios.
As we remember William, a seasoned hunter who loved the great outdoors, his story underscores the unpredictable nature of wilderness adventures. Even the most experienced can find themselves in unforeseen situations. Preparedness, timely decisions, and adherence to safety guidelines are paramount. As we continue to seek answers and mourn the loss of William "Obie" Oberkiser, let his tale be a reminder for all adventurers, urging them to tread with caution, respect nature, and always prioritize safety.